The keys to every successful cyber security program
17 Kasım 2021 @ 19:30

-

21:00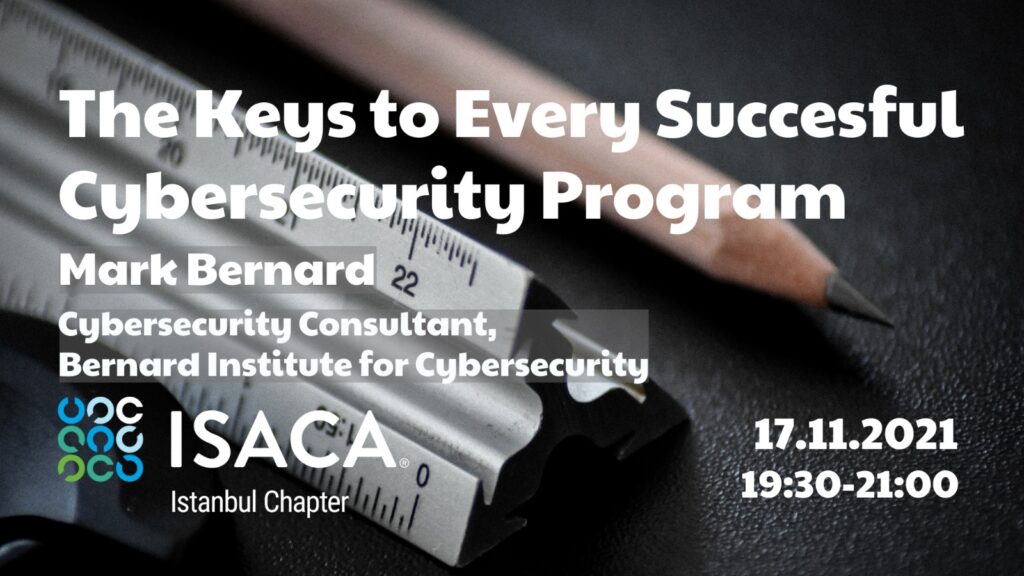 Leading a top-notch cybersecurity program demands that the leader have a solid set of hard and soft skills. You must take time to understand the company while building relationships with stakeholders. You must understand the scope. What will be included and excluded from the program? You must know how to establish effective governance and risk management practices. Then carefully align the Cybersecurity program with the organization's strategic plans through a formal business plan to gain budget approval. As the cybersecurity leader, you will be called upon to pursue new customers while maintaining a cyber nirvana for existing customers. You will also work closely with the corporate lawyers to hammer out the details of contracts. Understanding contracts and legal obligations will be essential to provide demonstratable value to the company and its shareholders. There are many, many more skills that we will review during this lecture.
Mark E.S. Bernard, Cybersecurity ISMS Chairman, and Sector Specialist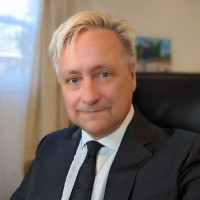 Mark E.S. Bernard is a Senior Cybersecurity Leader, Visionary, Teacher, Published Author, Independent Consultant, Chairman of ISMS Boards in Banking, Government and Technology Companies. Cybersecurity has been Mark's focus for over 20+ years. Mark Spent the first seven years of his career as a systems engineer, network engineer, and software engineer supporting Canada's largest General Insurance Company's HRIS, including subledger and payroll.
Mark has assisted many organizations from Government, Fortune 50 Banking, Hospital Health Authority, Unicorn US Federal Cloud Service Provider, Nano Technology Laboratory, Pharmaceutical Manufacturers, Legal Firms, Technology Manufacturing, Food Manufacturing, Clothing Manufacturing, Telecom Service Provider, Internet Service Provider, Fortune 50 and 100 Cybersecurity Service Providers, Financial Services Providers, and Insurance Companies.
Size does not matter as these organizations have had from eight employees to 150,000, Global companies operating in the USA, Canada, South America, Europe, Asia, and Africa. Size does not matter in Cybersecurity because just one exposure can lead to a breach. The only thing that changes is how far you need to roll up your sleeves.