Incident Detection and Response Oriented Security Governance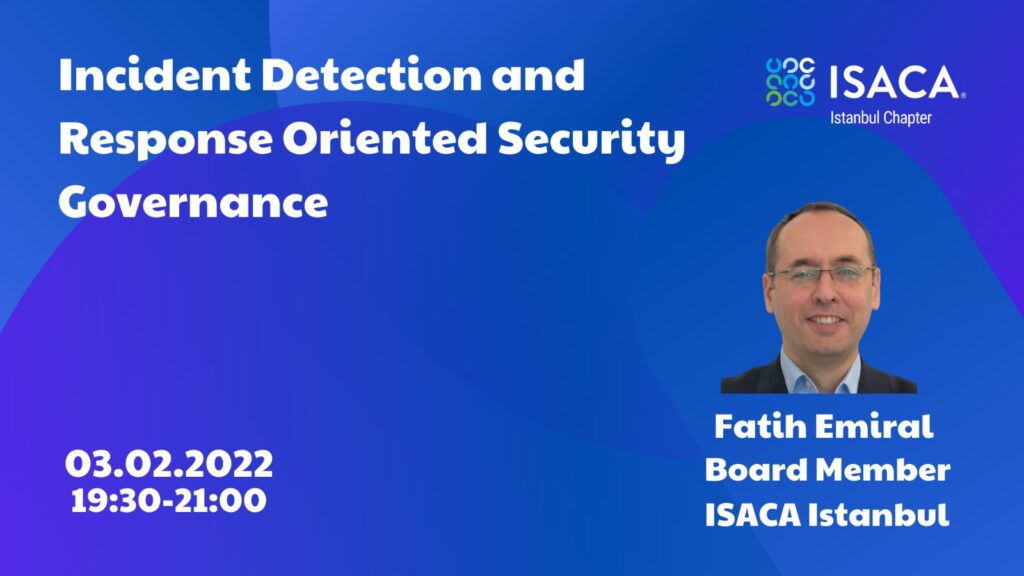 IT and security governance approaches are broad and hard to comprehend, especially for non technical executives. That is why they can not understand the gravity and importance of the information security issues. As a result the organizations struggle with obtaining the much needed human and financial resources even if they can afford to.
Here, we suggest a bottom up approach to security governance by first materializing the current cyber threats, listing current and real techniques used by the real attackers and then matching the threats to the relevant controls. Even though most of the cyber security attack techniques are extremely technical the consequences and attacker strategies can be understood by all layers of management.
Speaker: Fatih Emiral – CISA, CISSP, CIA, OSCP, ISO27001 LA – ISACA Istanbul Board Member
Mr. Emiral is the founder of BTRisk which is specialized in cyber security services and products since 2009. BTRisk is certified by Turkish Standards Institude (TSE) as A Level Penetration Testing Firm and as a Information and Communication Security Guide (CBDDO BIG) Compliance Auditor Firm. BTRisk has GRC, multi-factor authentication (MFA), SIEM and Honeypot products. Prior to BTRisk he worked for Deloitte as a Senior Manager of cyber security services for 7 years. He started his career in banking industry and worked as a system analyst programmer for 6 years.
He has OSCP, CISSP, CISA, CIA, CEH, ISO27001 LA, BS25999 LA, TSE KID.STU certifications. He tutors penetration testing class in CYSEC post graduate program and cyber security for executives class of MBA program of Sabancı University. He tutors information security and IT audit classes in Turkish Banking Association, Turkish Participation Banks Association, Turkish Financial Institutions Association, KKTC Banking Association, he provides online cyber security and incident response trainings for Information and Communication Institution of Turkiye (BTK Akademi). Mr. Emiral has Banking post graduate degree from Marmara University and Industrial Engineering degree from Bilkent University.